Plastics
Specialists
Turnkey
Plastic
Cut To Size
In Reverse Engineering
Engineering Plastic Solutions
Manufacturers In Melbourne
We manufacture and fabricate plastics for a wide range of industrial, engineering, manufacturing & domestic uses.
Our team can reverse engineer your plastic products to specification.
Call Plasticut for everything from welding and plastic fabrication to design and delivery.
We manufacture and fabricate plastics for a wide range of industrial, engineering, manufacturing & domestic uses.
Australian's Leading Plastic Manufacturers & Suppliers
We manufacture and fabricate plastics for a wide range of industrial, engineering, manufacturing & domestic uses.
See Our Work
Proudly Australian-owned and operated, Plasticut is an industry-leading perspex manufacturer that provides custom plastic fabrication repairs, design, and specialist plastic engineering services to businesses of all sizes, both internationally and Australia-wide.
Family owned since 1978, we have built a reputation on innovation, dependability, realistic turnarounds, and the provision and manufacturing of premium quality products. Our team of engineers and fabrication experts specialise in customising a varied range of plastic products for different industries and use, including the small cut to size jobs.This includes lexan cut to size , perspex cut to size, and acrylic cut to size.
Plasticut specialises in CNC Routing which provides the accuracy and reliability that's required for high-precision plastic items. CNC Routing produces the exact same results every time, regardless of volume. This level of consistency is essential to our clients who include RMIT, Ford, Tontine and the Australian Department of Defence.
Plasticut manages your project from the concept and design stage right through to fabrication and delivery. We can also provide prototypes, reverse engineer most designs and even work from your notes, sketches or plans.
Plastic bending, also called line bending, is a simple plastic fabrication technique that requires the plastic to be heated until malleable enough to produce the number of bends required. This bending can be performed manually or using an automated bending machine. The required heat is based on the thickness of the plastic and is applied in a straight line using a strip heater, rather than heating the entire sheet.
After the required temperature is achieved, the plastic is bent along this line and held in place until the plastic cools to maintain the bend. It's often used to manufacture simple items with one or two parallel bends, for example, equipment housings, brochure holders, signage, machine guards and boat screens.
Many of our custom plastic fabrication orders include plastic bending which is a very cost-effective way to manufacture high volumes of finished items.
Plastic fabrication involves manufacturing products made from plastic or plastic composites and, depending on the needs of the client, can also involve designing and assembling these products as well. However, given the wide range of plastic materials that are available and the sheer variety of plastic products that can be produced, there's no single method of fabrication.
Instead, there's a collection of fabrication methods with some more suitable for specific plastics whilst others are better for certain products. Below is a list of high-quality, plastic materials that are available for your projects. These are available in different thicknesses, textures, transparencies and colours. If you require assistance selecting the best materials for your project or need custom plastic fabrication – we are happy to help!
CNC machining is a computerised process that uses pre-programmed software to control the actions of complex machinery. It's used to create highly precise plastic components or products across a variety of industries.
The term "CNC" actually means Computer Numerical Control and simply refers to the automated control of machine tools, including CNC lathes, turning and milling equipment. In simpler terms, it combines mechanical designs, technical drawings, mathematics and computer programming to produce a range of plastic parts and components. Essentially, using CNC machining, we can take a sheet of plastic and create complex and highly precise aerospace or automotive component.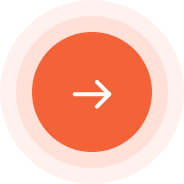 Plasticut is the leading plastic fabricator in Melbourne, supplying a range of services to residential, commercial, industrial and DIY customers around Australia. Whilst one of our widely used services is CNC machining, we also offer a conventional machining process on an as-needed basis.
If you're not sure which type of machining you need, whether a CNC or conventional process, just give us a call and we'll provide you with all the advice you need to make the right decision for your project.
Are you in need of superior reverse engineering services? At Plasticut we can reverse engineer a range of shapes and receptacles, and rise to the challenge of customised one-off prototype plastic engineering tasks when requested. Our team of specialists can reverse engineer from new, broken or worn originals as well as recreate from photographs or sketches. We have state-of-the-art CNC machining and CNC routing which offers precision finishes with ease.
Plasticut is an Australian-owned and operated manufacturer with Perspex, but we also provide a range of fabrication processes that include Laser Cutting. This is a highly precise and accurate process that uses a computer-directed laser to cut very intricate shapes and small holes in flat sheets of plastic, yielding a perfect result every time.
We manage your project from start to finish, starting with the design and ending with delivery to your warehouse in Australia or worldwide. Our technical expertise and professional engineering solutions ensure you receive high-quality, consistent products with a fast turnaround.
With more than 40 years' in the industry, Plasticut is one of the leading suppliers of plastic cut to size in Melbourne. Whether you want full sheets, half sheets, quarter sheets or custom sizes, we can provide all the plastic you need, cut to the exact sizes you require.
Cut-to-size plastic is great for hobbyists and DIY projects, as well as commercial, residential and industrial applications.
A leading plastic fabrication company in Melbourne, our team of engineers and fabrication specialists at Plasticut provide a comprehensive service offering, featuring all elements of plastic design. From welding and plastic fabrications to design and delivery, we guide clients from the initial concept through to creation and beyond. An industry leader we are amongst the few plastic fabrication manufacturers in Melbourne that will produce individual prototypes for both personal clients and large commercial entities supplying both the commercial and domestic markets.
Our advanced techniques and state-of-the-art workshop enables us to successfully bring your product to market with expertise and precision.
We are proud to offer a comprehensive selection of different plastic materials and product types in which to create products to meet the expectations and needs of our clients. From small perspex cut to size or acrylic cut to size jobs to larger commercial projects and engineering plastic, we effectively supply both the domestic and commercial markets.
Plasticut has an in-house design and development team that can work from as little information as a drawing, photograph or basic concept. All of our designers are experts in a variety of plastic engineering and design principles – you can be assured their skills and experience are second to none.
We're about Quality & Trust
Plastic engineering and plastic manufacturing specialists.
Types Of Plastic Materials
Plasticut uses a variety of plastic materials to create products for our customers. Different materials are required for specific applications.
Plasticut is able to reverse engineer most shapes and receptacles. What separates us from other plastic manufacturing companies is our ability and eagerness to work on interesting one-off prototype plastic engineering tasks.



Specialist Plastic Sheet
Suppliers Melbourne
As one of Melbourne's leading plastic manufacturers and suppliers, Plasticut's reputation for efficient, precision cut plastic materials and fabrications are ideal for both small businesses and large companies. We will help bring your product to market with high quality and a competitive price point.

Find More



Superior Industry Standards

Based out of Campbellfield, Plasticut's state-of-the-art workshop boasts advanced plastic fabrication equipment that enables our specialist staff to perform plastic welding, CNC machining and cut-to-size (lexan, perspex, acrylic, laser cutting) capabilities for even the smallest of jobs. Employing progressive techniques that allows for complete customisation, Plasticut's expert fabricators can successfully manufacture any design requested from our client. From the initial sketch through to plastic fabrication and delivery, Plasticut continues to set the industry benchmark with our extensive plastic manufacturing services.

Find More



Engineering Plastic Solutions
Plasticut is Melbourne's leading acrylic and plastic sheet supplier and plastic manufacturing company. If you would like any further information about our CNC machining plastic, plastic welding, plastic fabrication, machined plastic parts, repair or design services, call us on (03) 9357 6688 or contact us online.

Find More



Plastic Welding, Laser Cutting & Other Custom Plastic Fabrication Services
For custom plastic fabrication services in Melbourne, discover Plasticut - the plastic engineering and plastic manufacturing specialists. Our expert team specialises in all forms of CNC Plastic Machining, fabrication, design, plastic prototyping and repair. We have a strong reputation as a specialist plastic sheet supplier and cutter, laser cutter, cutting to size rod and tube products made from acrylic cut to size, perspex cut to size, lexan cut to size,polycarbonate, engineering plastics, reverse engineering and more. We cater for both private and commercial markets.

Find More
Plasticut have the necessary professional approach, design capability, capacity to handle demand with competitive prices. In addition, Plasticut offered fast turnaround and urgent manufacture, if needed. Nothing was too much trouble.
National Projects Manager, Middy's Electrical
Automotive
Oil & Gas
Food
Sign Writing
Pharmaceutical
Packaging
Public Sector
General & Heavy Engineering